Showtime Attractions has over 20 years of experience and understands how important it is to provide the right combination of ceremony, tradition, excitement and surprise during the Christmas period at your event.
Creating the perfect atmosphere for your customers and retailers alike, takes careful planning and often many hours sourcing just the right elements. Our expert team of Event Producers have the experience and energy to create and co-ordinate your successful Christmas events ensuring your Christmas season is remembered long after it has been enjoyed! →
Our objective is to create a comprehensive, exciting and fun entertainment program and to increase attendance by delivering the 'wow' factor and quality entertainment.
We believe that you too should enjoy the Christmas period as much as your customers. We can not only source and combine the right elements for your Christmas celebrations, but also offer supervision of all activities, event planning, staff rosters, Santa's selection and training processes. Speak with our state sales team to work the best package for your centre.
We have all experienced this and each year it seems harder to find just the right people to be your Santa Claus for the full Christmas period. At Showtime Attractions we have a number of excellent Santa's available for weekly hire. We also hold Santa auditions and Santa schools to ensure every Santa is of the highest quality. Not only will Showtime Attractions take complete responsibility for the quality of Santa's we send to your centre, total supervision is also part of our Santa hire service.
CHRISTMAS ACTIVITY CENTRES
The standard Christmas craft workshop comes with an area lined by white picket fencing, equipped with 6 children's tables and 24 chairs.
The children will be presented with an apron and the craft items by our trained craft operators. Children will love the opportunity to create some 'Christmas Masterpieces' which make perfect gifts or tree decorations.
Speak with your sales manager on what new exciting activities can be designed at your event.
Everyone will love having breakfast with Santa!
Children will be seated at child size tables and chairs and be entertained by our favourite roving Christmas characters while they enjoy a yummy breakfast.
After eating, the children will be asked to come and sit in front of the stage to see a very special Christmas Show and a to receive a special present from Santa.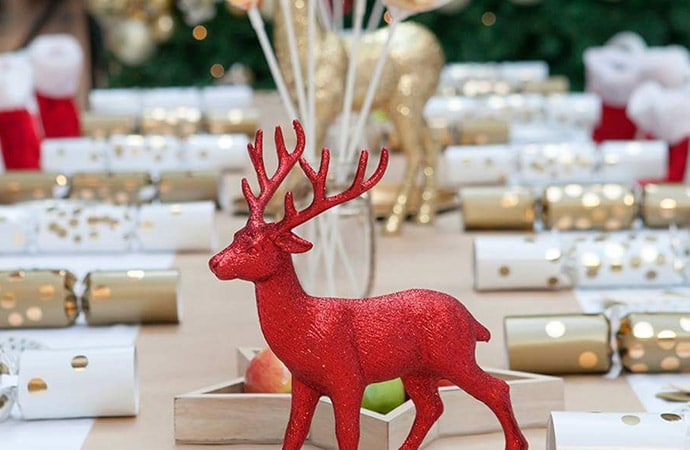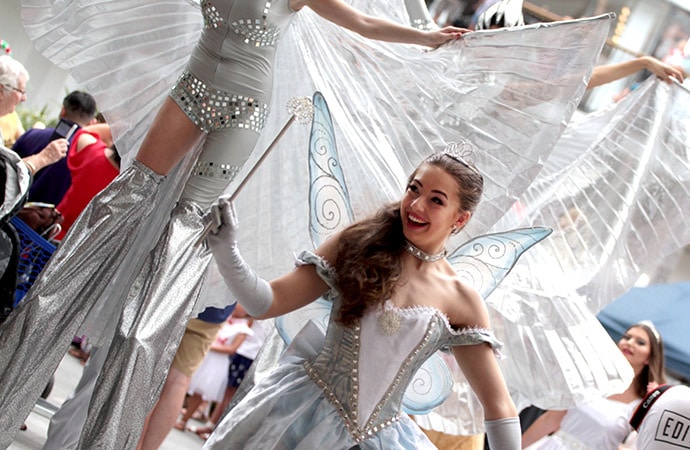 CHRISTMAS STORYTELLING
Children are invited to sit with Santa and his friends as Mrs Claus reads out some of Christmas's favourite stories. Sit down and become one of Santa's children and go through the experiences and never forgotten stories of Christmas. All ages will enjoy and want to be a part of this warm and family enjoyable event.
GIFT WRAPPING
Showtime Attractions is able to supply all equipment needed for an effective and quality Gift Wrapping Service.
Our staff are fully trained and regular supervision is also part of our services.
To find out more about our Christmas shows, or any of Showtime Attractions wonderful events and workshops, simply fill out the enquiry form or get in touch with us via phone on:
+61 3 9770 8000.