The worldwide loveable characters from the Smurfs are here to entertain all their fans from 1 – 99 years old. We all love Papa Smurf, Smurfette, Brainy and Clumsy.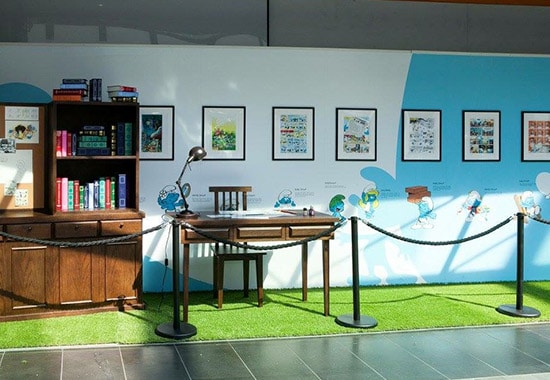 Smurf Craft
The smurf craft is a colourful fun activity, where you can pick which craft option you would like at your event.
The Smurfs Christmas Show
Bundle up and get ready to celebrate the festive season with our adorable little blue friends…….. The Smurfs…….. It's Christmas and SMurfette is ready to light up the stage with her Rock'n Roll Christmas Party Hop….. But will Papa Smurf be able to get over his stage fright?
Get ready to sing along… Get ready to dance along in a Smurfland Christmas kind of way.
TARGET DEMOGRAPHIC: 3– 12 YRS
SHOW CHARACTERS:
SMURFETTE
PAPA SMURF
HOST – (AIRLINE STEWARD)
To find out more about The Smurfs, or any of Showtime Attractions wonderful events and workshops, simply fill out the enquiry form or get in touch with us via phone on:
+61 3 9770 8000.